A STATEMENT FROM FILM DIRECTORS BY MARC J. FRANCIS & MAX PUGH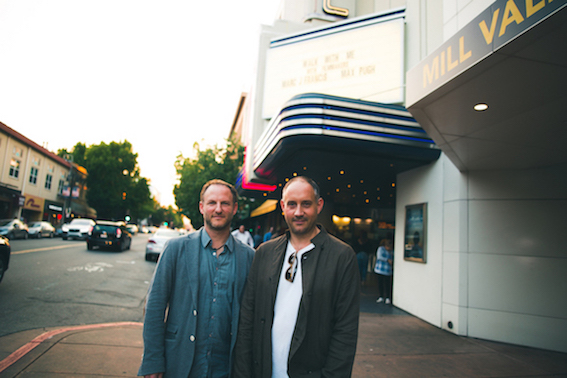 Walk With Me is about transforming movie theaters into meditation halls, and bringing communities together for a common goal – to tune in, let go, and be in the present moment with the monastics of Thich Nhat Hanh's Plum Village community.
As filmmakers we cannot overstate the importance of the cinema as the ultimate place in which to experience Walk With Me. We spent five years crafting our film and assembled some of the best creatives in the film industry to work with the visuals and sound so you can hear the breath and feel the leaves crunching under the soles of feet on a crisp Autumn day.
If you can allow yourself to breathe with the rhythm of the film, your mind will come back home, you will let go, relax and flow - just like the waves of a placid ocean as they gently roll up the shore and slowly retreat back again.
Movie theaters offer the best conditions for this experience, where the big screen, surround sound, and the collective energy of the community can come together in one moment of time. We do not believe that a smartphone or tablet can do justice to this experience.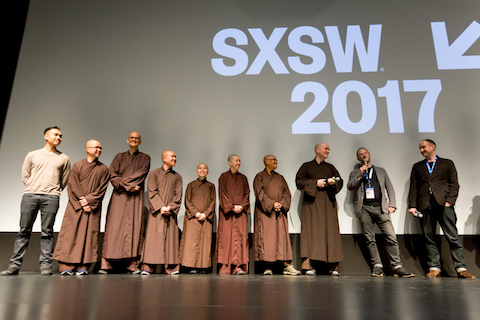 In these crazy times of increased conflict, blame and anger, and the proliferation of social media, we need more than ever before, the tools to stay in the eye of the storm, to find the oasis within, to breathe, and to cultivate peace.
We need more mindfulness and this film is a gift to the world to help us find our way home to a place of peace, love, understanding, and respect. If you share our vision and if you believe in the power of mindfulness to help create positive change in society, then please take this gift and make it shine like a bright star that will light you up inside and light up the community around you.
Host a screening at your local movie theater by using the platform on our website. Organise, bring people together, meditate, and share your experience with as many people as possible.
Create the ripple effect that will inspire others to ask for Walk With Me to be shown in hundreds of theaters from across the United States, to Europe and Asia.

As the figures get reported in the theater box offices, we the people, are sending a clear message we want to see more films like this - conscious cinema. The more popular the film becomes, the more theaters will want to show the film nationwide and worldwide.
The future is in this present moment. We look forward to sharing this journey with you all.
Max Pugh & Marc J. Francis
Film Directors