Los Angeles Premiere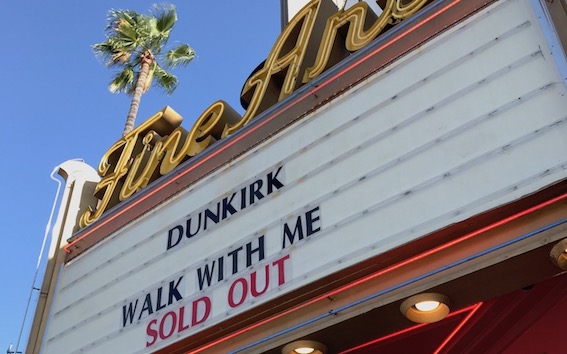 The film's directors have been on the road for several weeks now, but every new city offers an enriching new opportunity for them to connect with audiences. This last weekend it was LA, and our Saturday evening premiere at the Aryha Fine Arts theater in Beverly Hills where Marc and Max were joined by Oscar-winning director Alejandro González Iñárritu (The Revenant, Birdman). Several hundred people had gathered in La Cienega Park an hour before the screening to join a walking meditation to the theater. It was an amazing moment in which a community gathered peacefully at sunset to perfectly set the mood for the premiere.
Executive Producer Chade-Meng Tan introduced the screening and the post-screening Q&A was hosted by Alejandro Iñárritu, and Marc and Max were joined on stage by Brother Phap Dung and Sister Peace for a fascinating and humorous discussion about the making of the film. The Walk With Me journey continues; later this week we will be in the Netherlands, Belgium and Thailand!